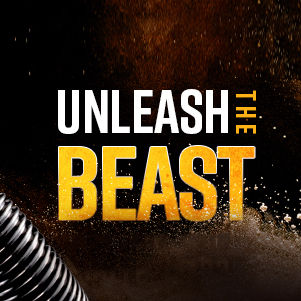 CLEVA UNVEILS POWERFUL NEW WET/DRY VACUUMS: THE BEAST SERIES™
5/16/17
CLEVA UNVEILS POWERFUL NEW WET/DRY VACUUMS: THE BEAST SERIES™
THE LATEST INNOVATIVE CLEVA PRODUCT IN THE VACMASTER PROFESSIONAL LINE
Greenville, SC (May 9, 2017) – At the recent National Hardware Show in Las Vegas, the award-winning Cleva North America, Inc. (Cleva) released The Beast Series™, a high-performance wet/dry vacuum series that delivers unparalleled power. As part of the Vacmaster Professional product line, The Beast Series features Best-In-Class suction power—better than national competitive brands. This professional series used by professional contractors and tradesmen utilizes innovative power technology to tackle the toughest cleanup projects: at the jobsite, in the shop, or around the garage.
"We're very excited to introduce The Beast Series to the market," says Bob Davis, President at Cleva North America, Inc. "This premium wet/dry vac series delivers the best power in the industry, bar none, as well as a number of other performance and convenience features. It represents our commitment to give customers what they want in a wet/dry vac. That's why we lead the industry in motor technology and user-friendly features."
The Best Series: Best-In-Class Suction Power
What makes The Beast Series so impressive is its suction power, which is a measurable formula determined by combining air volume cubic feet per minute (CFM) and sealed pressure water lift (in inches). These two factors reveal the total Air Watts, which is the truest indicator of suction power.
CFM: Up to 150 | Water Lift (in.): Up to 92 | Air Watts: Up to 400
A Long List of Features and Benefits
In addition to reliability and suction power, The Beast Series offers customers the convenient, flexible user-friendly features they want. Below is a breakdown of some of The Beast Series features and the powerful benefits.
Powerful Ultimate Performance Motor | Easily tackles tough jobs around the jobsite or workshop
Integrated hose storage | For hassle-free storage when not in use
7-foot premium hose | Extra flexible, durable, and kink resistant
Unique flat power head design | Convenient resting place for tools during a job
Storage on casters and power head | Accessories are easily accessible when needed and stowed when not
Extra long 20-foot cord | Extends cleaning and blowing reach to 27 feet
Integrated cord wrap | Easily organize cord when not in use
Easily converts to blower | Quick conversion to clear away debris

Let Us Hear From You
To learn more about The Beast Series and the complete line of Vacmaster Professional products, please contact Dale Belknap, Director of Sales & Marketing, at dale.belknap@cleva-nc.com.
About Cleva North America, Inc.
Cleva North America, Inc. offers an award-winning portfolio of innovative brands, including Vacmaster Professional®, Vacmaster®, Duravac™, Armor All™ and LawnMaster®. With award-winning, proven experience in engineering and motor technology, Cleva incorporates the latest processes and highest standards for engineering, design, and production. The result is high-quality products with exceptional performance and durability. Cleva takes pride in producing a premium product at a great value. We will continue to usher in new, innovative products designed to meet our customers' needs. For more information on Vacmaster®, visit vacmaster.com; like us on Facebook® (facebook.com/vacmastervacs); or follow us on Twitter® (@vacmastervacs)
For more information, download the full Media Kit.
READ MORE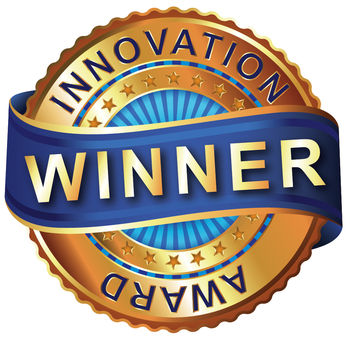 CLEVA TAKES 1ST PLACE IN 2015 INNOVATION AWARDS
7/29/15
Cleva North America, Inc. (Cleva), was recently awarded the Gold Innovation Award for its line of Vacmaster wet/dry vacs from Home Improvement Executive for its 2014/2015 innovations in the wet/dry vac category.
READ MORE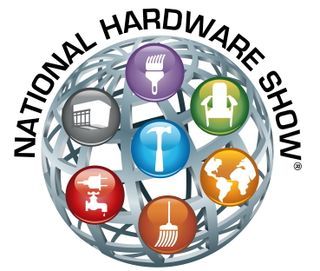 LAWNMASTER TO INTRODUCE NEW & INNOVATIVE OPE AT 2014 NATIONAL HARDWARE SHOW
4/3/14
Greenville, SC – For the 5th successful year in a row, Cleva North America, Inc. (Cl­­eva) will exhibit in booth 7835 at the National Hardware Show held in Las Vegas, Nevada May 6-8, 2014. In addition to its full line of Vacmaster wet/dry vacuums, Cleva will exhibit its full line of corded and cordless OPE including several new and innovative products...
READ MORE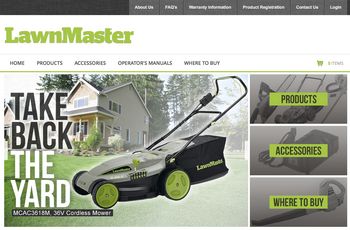 CLEVA NORTH AMERICA INC. LAUNCHES LAWNMASTER ECOMMERCE WEBSITE
2/3/14
Greenville, SC – Cleva North America, Inc. (Cleva) has launched www.lawnmaster.com for its LawnMaster® brand of lawn & garden equipment. Last year, Cleva went live with www.vacmaster.com and www.lawnmastertools.ca. The newest website, www.lawnmaster.com, launched today and will be specifically dedicated to the United States market. Both sites include...
READ MORE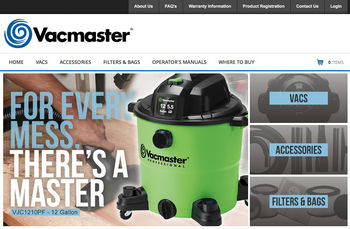 CLEVA NORTH AMERICA INC. LAUNCHES NEW VACMASTER WEBSITE
6/18/13
Greenville, SC - Cleva North America, Inc. (Cleva) launched a new website for its Vacmaster® brand of wet/dry vacs at www.vacmaster.com. The new site includes a categorized and easy to navigate product catalog, downloadable operator's manuals and an online store for accessories, filters and bags. Moreover, consumers who visit the website are able to...
READ MORE